---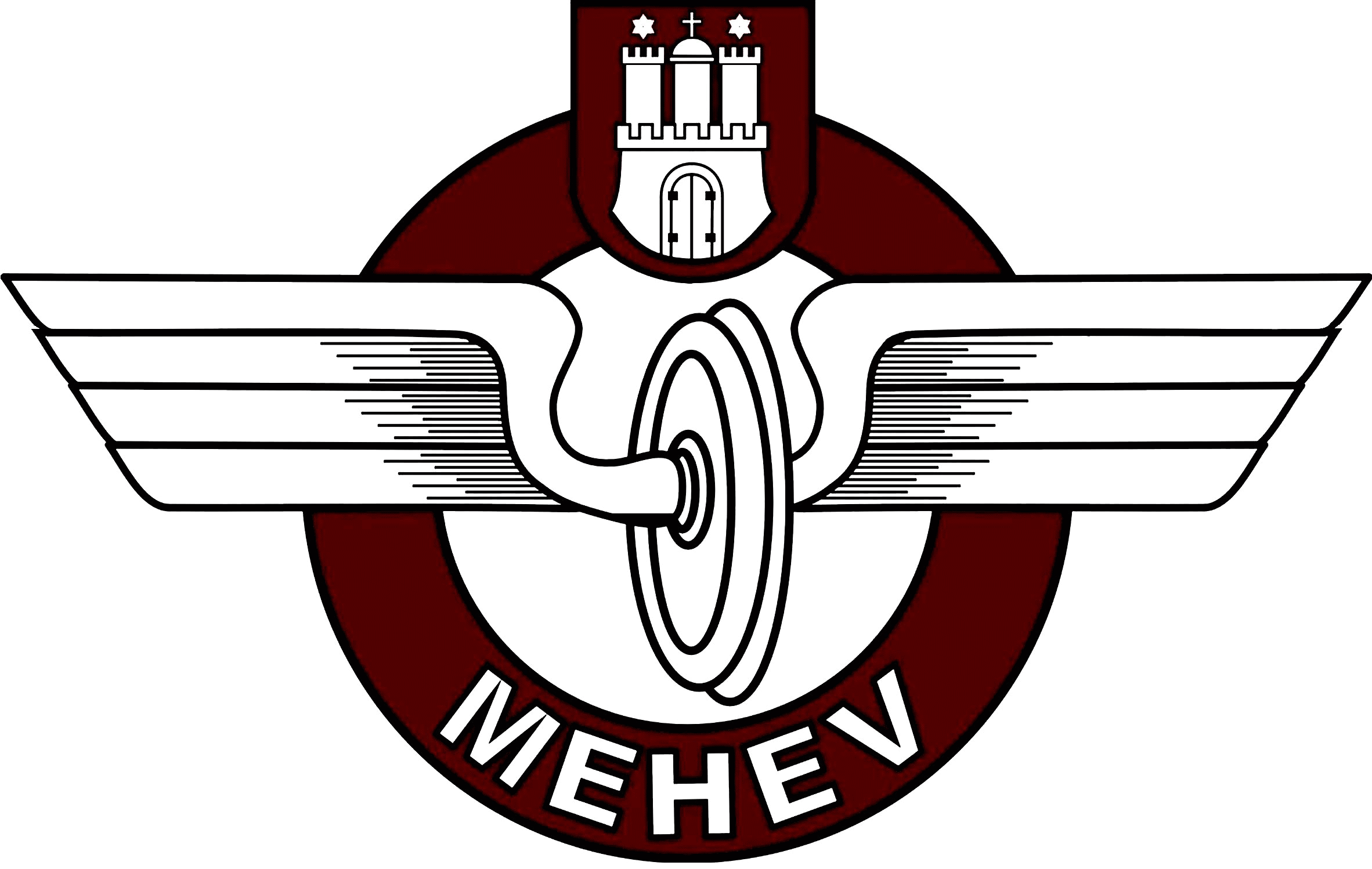 Participatory action
we offer on three weekends in October the possibility
to take a look behind the scenes of our gauge 1 model railway
3. + 4.10.2020, 10. + 11.10.2020 and 17. + 18.10.2020
in each case from 12am to 5pm

After a short introduction, visitors can use a track diagram control panel to handle a number of trains on the museum site, which has been in existence for over 70 years.
Free admission to the museum for children and young people under 18.
No registration required, but waiting times may occur.
There are restrictions due to corona:
only 2 persons at the moment, face masks and 1,5m distance
further actions will be announced here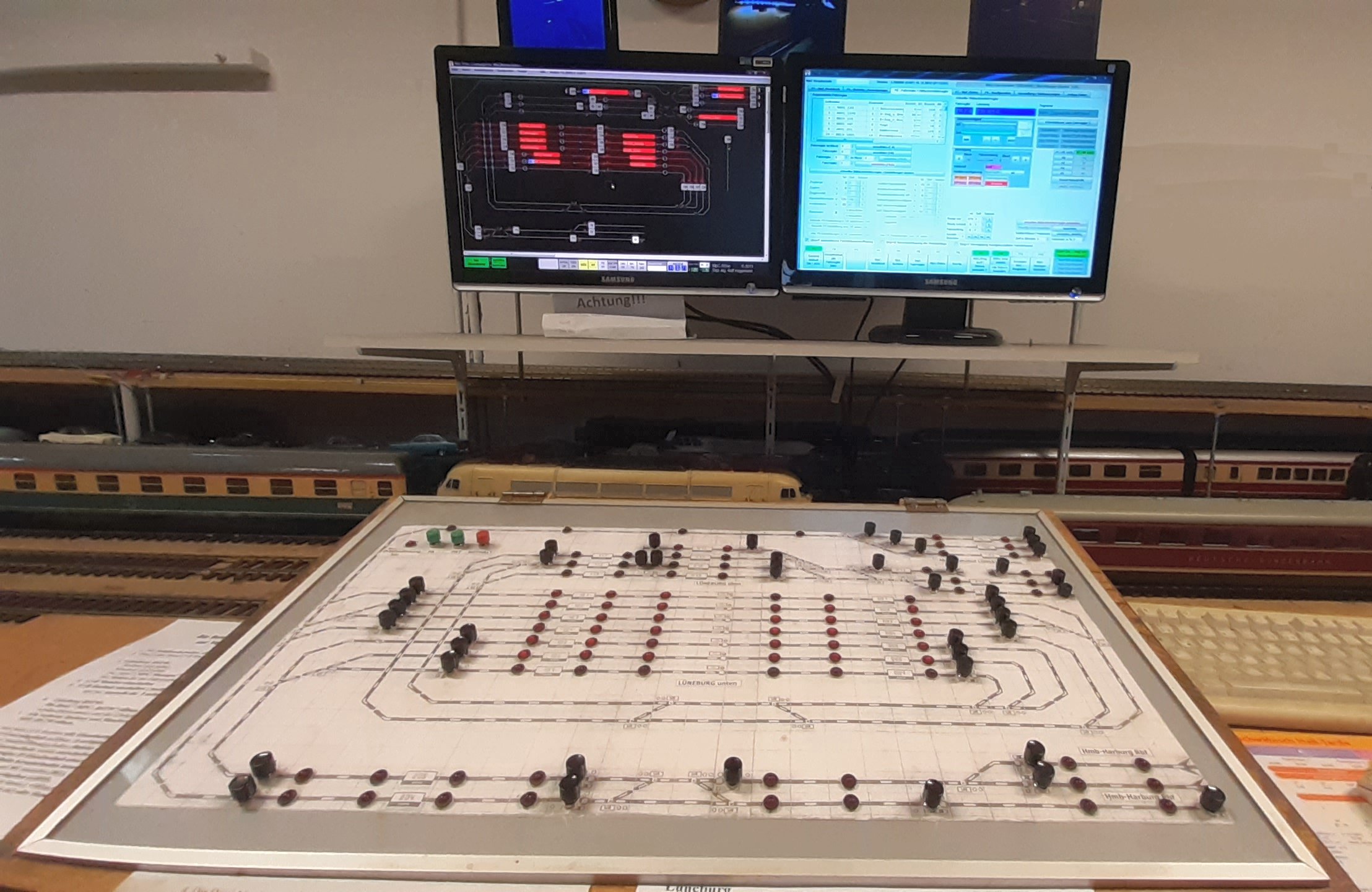 The association "Modelleisenbahn Hamburge.V." offers the cooperation as signaller.
The support of the dispatchers as signaller provides exciting insights into model railway control, the operation and handling of a railway operation in Hamburg. After an introduction to the operation, you can take part in a Track control consoles handle the trains on the model railway layout which has existed for 70 years and send them to the appropriate destinations. Elaborate models, large-scale Staging of the railway station facilities from Hamburg-Harburg station as well as an bundance of historical objects, picture and text documents allow 100 years of railway history to be presented.
---
To all young people!
Are you interested in model railways?
Hardly any other hobby offers such a variety of employment opportunities. If you are at least 14 years old, you will find like-minded people in our youth group. Just come by to get to know us - without becoming a member right away - to see if you like the various tasks and work on the model railroad.
Our youth group meets on Saturdays between 10:00 a.m. and 4:00 p.m. in the Museum for Hamburg History on the 3rd floor. Here you can participate in the redesign of gauge 1 modules.

For our modules we are installing DCC decoders in the first trains and plan to control them via smartphone. Our youth group has set itself the goal, Sound, light and other functions can be switched. Exciting tests are already taking place.
Under guidance you will learn all necessary techniques such as woodwork, track construction, electrical wiring as well as house and landscape construction. Depending on your inclination, there is also the possibility that you will participate in the construction of the large club complex. The members will show you what is to be done on our model layout, or which preparatory work is necessary for the operation. If there are any further questions, the other members can also help you with words and deeds. Of course you will be part of our theme-related excursions and you can help out when we present ourselves in public.
Let yourself be surprised how diverse model railway construction is. Experience the fascination of "railroad"!
Have we aroused your interest? Then we look forward to your visit.
Please contact us by e-mail
info@mehev.de
---
The management of the "Stiftung Historische Museen Hamburg" and the "Museum für Hamburgische Geschichte" are currently planning to redesign the Museum für Hamburgische Geschichte. It cannot be ruled out that, as part of the redesign, MEHEV's traffic-historical model railway layout will have to move to smaller premises after more than 70 years and thus change its previous flair. Take the opportunity to experience the still existing, meanwhile historic model railway layout at its present location in operation.
---